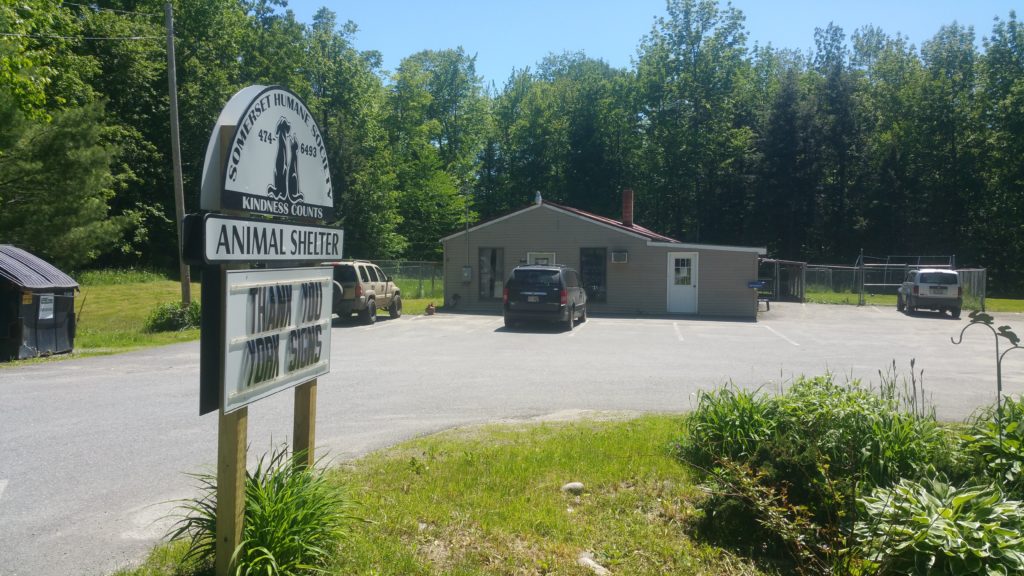 Welcome to the Somerset Humane Society Animal Shelter.
We are a non-profit organization located in Skowhegan, Maine. We are committed to providing temporary housing and care for stray and abandoned animals from the many towns we serve. We do our best to return lost animals to their owners and find suitable homes for the animals that are not reclaimed, as well as taking in owner surrendered animals as space permits.  Please browse our website and see what animals we have for adoption.  
We run primarily off donations from generous people.  We have a complete list of needs posted, but a few things that we go through the most is cat litter, and better quality cat and kitten food, such as Purina One, Purina Gentle, Rachael Ray Nutrish, and any other cat food that does not have any dye in it.  The dye sometimes will irritate the cats' stomachs and make them sick when they first come into the shelter.   We also can always use laundry detergent and dish soap as well.  We appreciate all donations and use whatever we are given.  Without the help of our supporters, we would not be able to help as many animals as we currently do.  Thank you!!
ANNOUNCEMENTS
AND
UPCOMING EVENTS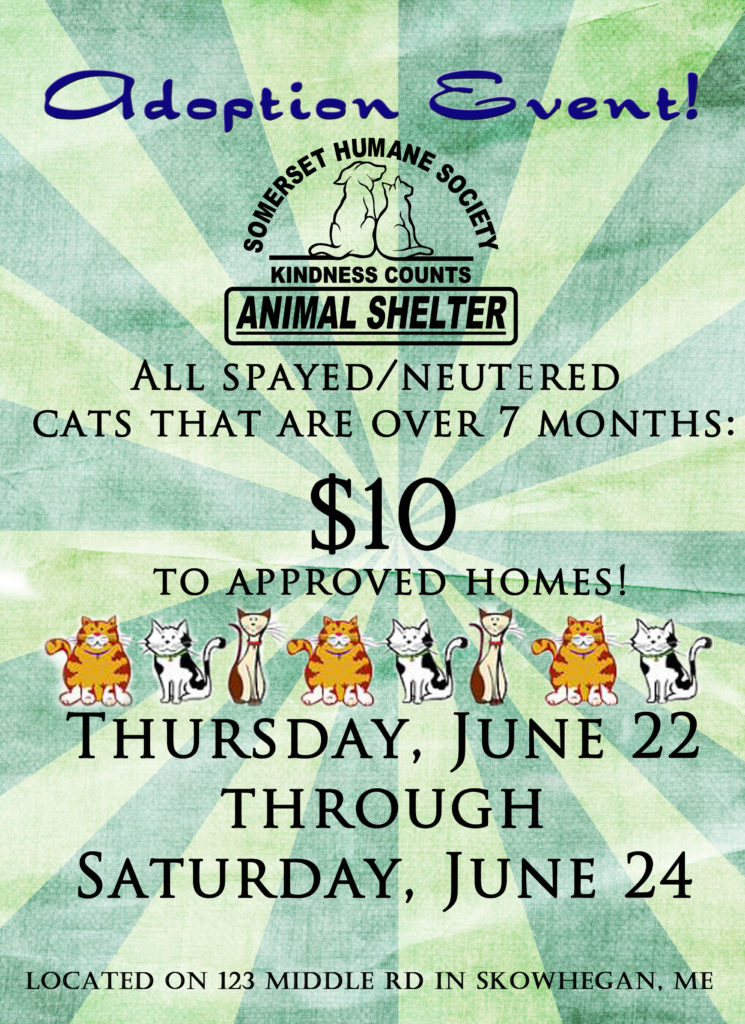 What's Happening At Somerset Humane Society...
Loco is a 9 year old Chihuahua mix. He is neutered and vaccinated. He needs a home without small children, but   seems to do fine with cats and most other dogs though. He is friendly with most people, but like to have his own way. He requires some training from someone who knows how to handle bossy little dogs. His adoption fee is $50.
Purdy is a 3 year old, female Lab mix. She is a little on the shorter side, but very strong and powerful. She is a nice girl and likes to play ball out in the dog yard.  We are not sure if she is good with kids or other dogs yet as she was a stray dog and we have no previous info on her. We would assume that she is going to be good with kids, probably older ones that she couldn't knock over easily would be best though.  If you have another dog, we would recommend a meet n greet first. She is going crazy here in the shelter having to be in a kennel so much. She has high energy levels and would need someone that was able to exercise her regularly. She is very strong and likes to jump a lot. She really needs someone who would want to put the time in to her training and then she would be a wonderful companion.  She is fixed and vaccinated. Her adoption fee is $175.
UPDATE:  Pepper has been adopted!
Pepper is a sweet, very energetic female hound. She is 1 year old, spayed and vaccinated. She is very lovable, likes most other dogs and gets along with cats. She lived with kids in her former home. She likes to play ball and is very playful. Her adoption fee is $175.