Adopt A Pet!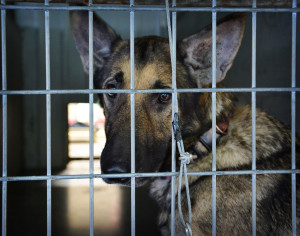 Our standard adoption fees are as follows
Cats:
 6 months old and under are $100
7 months old to 5 years old are $80
 6 years old and up are $50
Dogs:
6 months old and under are $250
7 months old to 5 years old are $175
 6 years old and up are $100
Adoption fee includes:
Spaying/Neutering,
 Age appropriate Rabies and Distemper vaccines,
De-worming,
Free Wellness exam at a participating veterinarian
All adopted animals must leave the shelter on a leash or in a carrier.
We have reusable cardboard carriers for sale for $5 each.
We have cat starter kits for sale for $15.  It includes a litter box, litter scoop, bag of litter, box/bag of food, food dish, toys.
F.A.Q.
I found a stray animal. What should I do?
Please do not bring the animal in to the shelter yourself.  Call your local police department or animal control officer, report the animal and follow their direction.   If you have taken the animal in your home, keep it separate from your animals and call your local police department or animal control officer and report the animal as soon as possible.   Do not put this off, if you feed and house an animal for a continued period of time, it may be considered yours and not a stray. We have provided a list of animal control officers and their contact info under general information below.   These listed towns contract with SHS.
I need to surrender my pet.  Can I just bring it in to the shelter?
We ask that you do not bring your pet to the shelter, and call us to discuss the situation first.  (207-474-6493)  We cannot guarantee that we will be able to take in your pet.  The Somerset Humane Society's first priority is stray animals and we are not obligated to take in the public's animals.  However, we do understand that many people have to make the difficult decision to rehome their pet for various reasons.  We do our best to help out in those situations as long as we have the space in the shelter to do so.  There is a small surrender fee due at the time of surrender if we decide we can take your pet.  It is $10 for a small animal, $25 for a cat and $50 for a dog.  This fee helps us with vet costs and the care of your pet while it is here with us.
What Towns Does Somerset Humane Society take in stray animals from?
We take stray animals ONLY from the towns that contract with SHS.  You can check our list of contracting towns under general information. If your town isn't on the list, then it contracts with a different Humane Society.  You can call your town office to find out more information or click on the link provided here.
Does Somerset Humane Society give out spay/neuter vouchers?
We do not have the funds to offer Spay/neuter vouchers at this time.  This may change in the future.  Until then, you can also call the Community Spay Neuter Clinic at 865-0772, they may be able to help.
Can I get my pet euthanized at the Humane Society?
The Somerset Humane Society is not equipped to provide public euthanasia services at this time.
My pet got loose and was brought to the Humane Society, how do I get him/her back?
First, call us and let us know that you think your dog/cat is at the shelter.  (207-474-6493) We require you to show proof of ownership, which could be licensing records, vet records, or photos of the pet.  There is a fee for each day that your pet is at the shelter.  $5 per day for small animals or cats, and $15 per day for dogs.  When your pet is brought into the shelter by the animal control officer, we will perform a standard intake, which consists of a distemper vaccine ($10), de-worming treatment ($5), and any other necessary grooming such as ear cleaning, nail clipping and/or bathing ($5).  If your pet requires vet care or medication while they are at the shelter, you will be responsible for that cost as well when picking up your pet.  Maine State law requires us to hold dogs for 7 days before they become the property of the shelter.  Cats that appear to have an owner, (spayed/neutered or wearing a collar), we are required to hold for 7 days as well, but if there is not evidence of ownership, we are only required to hold them for 2 days before they become shelter property.
General Information
Somerset Humane Society was founded in 1978 and became an official non profit in 1984.  It is funded almost entirely by donations from the public and town contracts.  We currently serve twenty-four towns and eighty-two unorganized townships in the surrounding counties.
List Of Contracting Towns And Animal Control Officers:
Athens   Dave Mercier: 314-4031 or 654-2253
Bingham   William Shaw: 672-3080 or 399-9445
Brighton Plantation   Louis Johnson: 399-7114
Cambridge   Tricia Elderkin: 277-3950
Corinna   Charles Gould: 278-4183 or 612-6991
Cornville   Sharon Kinney, Skowhegan PD: 474-6386
Forks/Forks West   William Shaw: 672-4027
Harmony   Brandon Gourley:  683-2063  or  479-287-7194
Hartland   Charles Gould: 612-6991
Jackman   Deborah Petrin: 668-9031 or 668-4872
Madison   Robert Crosby, 431-3306
Moscow   William Shaw: 672-4027
Newport   Jesse Gee, Regional Dispatch: 368-3263, 1-800-432-7911
Parkman   Tricia Elderkin: 277-3950
Pleasant Ridge Plantation   Andrea Howe: 672-4011
Ripley   Dave Huff: 487-1632
Skowhegan   Sharon Kinney, Skowhegan PD: 474-6386
St. Albans   Dave Huff: 487-1632
Wellington   Brandon Gourley:  683-2063  or  479-287-7194
The Forks and West Forks   William Shaw: 672-4027
Caratunk   Deborah Petrin: 668-9031